FYSICA
FYSICA is the annual physics conference of the Netherlands' Physical Society (NNV). Each year the NNV organises FYSICA in cooperation with a Dutch university. So every year FYSICA takes place in another city, according to a roster.
FYSICA 2017 will be in De Oosterpoort in Groningen on Friday April 7, 2017.
FYSICA 2016 took place on Friday April 8 in Nijmegen. The NNV and Radboud University organised the 2016-edition.
We felt very honoured that one of the winners of the Nobel Prize in Physics 2015, Takaaki Kajita, attended FYSICA 2016 and gave a lecture. The program of FYSICA 2016 can be found here. As you can see in the program, spectacular recent breakthroughs in (astro)physics, like quantum entanglement and gravitational waves, were brought to the public. Please find a description of the program (in Dutch) by clicking here.
Venue
The plenary program of FYSICA 2016 took place in the canteen in the Huygens Building of the Radboud University in Nijmegen. The canteen was changed into a conference hall especially for this occasion. The registration desk of FYSICA 2016, were one could pick up their badges, was situated near the main entrance of the Huygens Building.
Validatie door Registerleraar.nl
FYSICA 2016 is gevalideerd door Registerleraar.nl. Dat betekent dat FYSICA 2016 officieel is gecertificeerd als nascholing en dat docenten FYSICA 2016 kunnen opvoeren als nascholingsuren. Onderstaand logo staat hiervoor garant. Het activiteitennummer is bBgsbDYqjw, het gaat om 9 registeruren.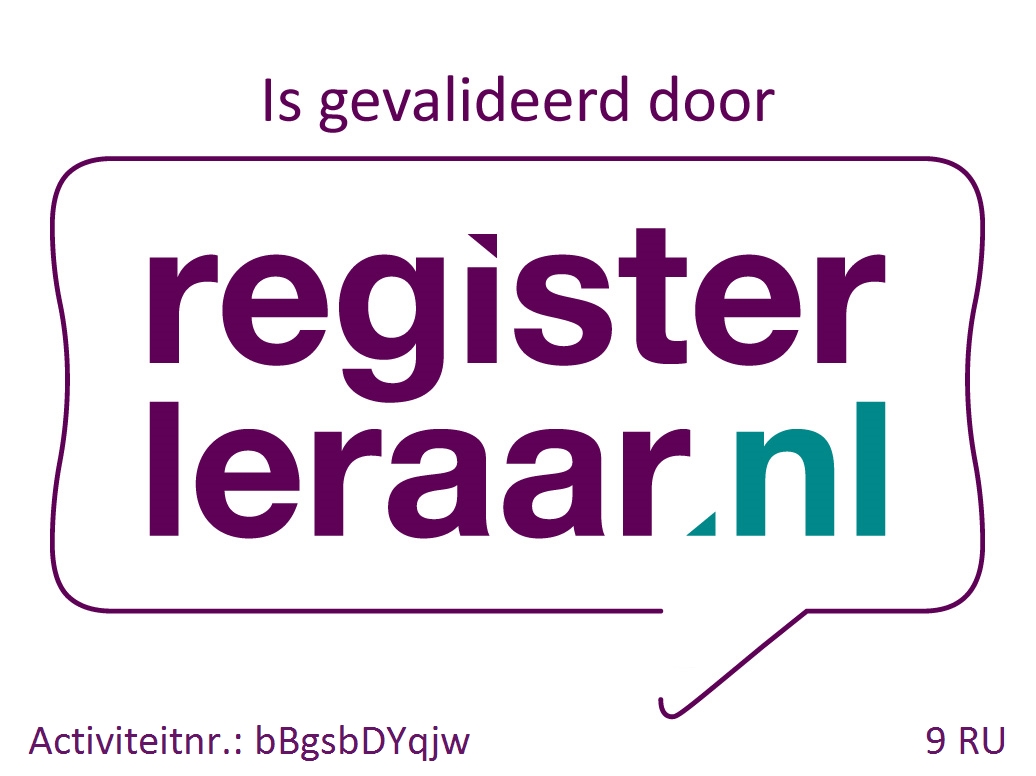 Organisation of FYSICA 2017