FYSICA
FYSICA is the annual physics conference of the Netherlands' Physical Society (NNV). Each year the NNV organises FYSICA in cooperation with a Dutch university. So every year FYSICA takes place in another city, according to a roster.
In 2022 FYSICA will take place on Friday 22 April at University of Twente. Block this date in your diary!
Central topic of FYSICA 2022 is: 'Big Data and Deep Learning: New Opportunities for physics and society'.

We are very honoured that Ronald Hanson (winner of the Physica Prize 2022) gives a lecture as well as Peter Bauer (European Centre for Medium-Range Weather Forecasts, Reading, UK).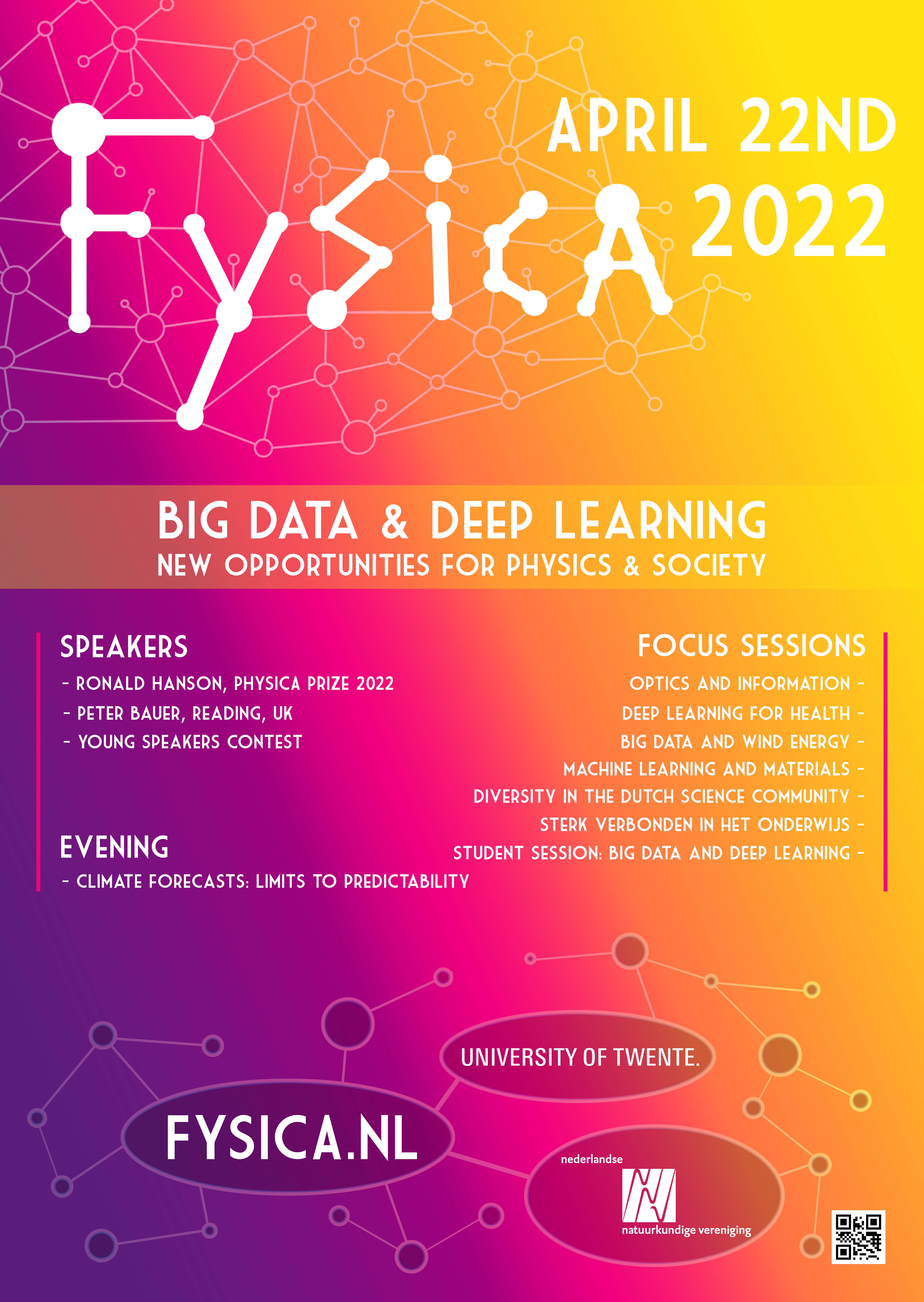 Organisation of FYSICA 2022
The organising committee of FYSICA 2022 consists of:
Jennifer Herek (UT)
Detlef Lohse (UT)
Harold van Zandvliet (UT)
Anneke Kolhoop (UT)
Willem Vos (UT)
Anna Hermelink (UT)
Stefan Kooij (UT)
Imke Nijenbanning (UT)
Noortje de Graaf (NNV)
Registration:
Anja Al (NNV)
Debora van Galen Last (NNV)